Liam Devlin of Plextek RFI to speak in EuMIC opening session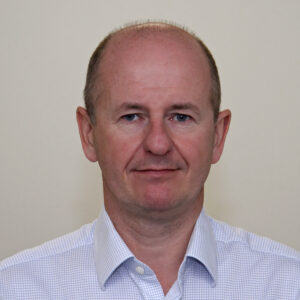 Liam Devlin, CEO of Plextek RFI, will give an invited Plenary presentation in the opening session of EuMIC 2016, on Monday 3 October 2016.
EuMIC (European Microwave Integrated Circuits Conference) is part of European Microwave Week 2016, and is the largest technical conference in Europe devoted to RF and microwave microelectronics. The conference aims to promote the discussion of recent developments and trends in high-frequency devices, covering topics from materials and technologies to integrated circuits and applications, including theory, simulation, design and measurement.
Liam Devlin's presentation will be entitled 'MMICs – Custom or COTS?'. In recent years the availability of Commercial Off-The-Shelf (COTS) MMICs has increased significantly. Standard RF and microwave components addressing a wide range of functional blocks are now readily available, so it may seem unnecessary to consider developing custom MMICs. There are, however, occasions when a custom MMIC can be the best commercial option with the potential to offer cost savings, performance improvement, reduced component count, size reduction or even the means of implementing otherwise impractical functionality.
Liam will draw on his many years of experience in developing both standard product and custom MMICs to explain how to determine when a custom MMIC could be the best solution, illustrated with specific examples. He will then describe the practicalities of using a commercial foundry to fabricate custom-designed MMICs, with guidelines on estimating unit cost and on choosing the most appropriate foundry and process.