Design Services:
MMIC and RFIC
PRFI has a dedicated team that develops RF Integrated Circuits (RFICs) and Monolithic Microwave Integrated Circuits (MMICs) using GaAs, Si, SiGe and GaN technologies at frequencies from baseband to 100GHz. We are able to draw on many years of cutting edge experience and have a wealth of proven IP that allows us to reduce risk and timescales for our clients.

MMIC and RFIC Design and Technology Development
Our RFIC/MMIC design team has developed over 95 full custom ICs and has experience of taking designs from conception to mass production. We are recognised as a global leader in the design of RF, microwave and mmWave ICs and have experience of developing custom mmWave MMICs for 5G systems.
We have experience of the full IC production cycle and are able to manage the complete supply process including packaging, characterisation and test. PRFI's clients in this area include major IC vendors such as Analog Devices, Sony Semiconductor and National Semiconductor as well as advanced system developers such as QinetiQ, MBDA and Aeroflex. Our designs are used in a wide range of applications from test instrumentation to infrastructure equipment and very high volume consumer wireless devices.
PRFI is also able to offer a MMIC design verification service, to help clients reduce development risk by having their designs independently checked prior to tape-out.
We operate our own dedicated RF On Wafer (RFOW) test facility and have designed MMICs on the world's leading foundries including GCS, Qorvo, UMS, WIN Semiconductor and Wolfspeed.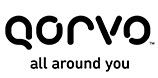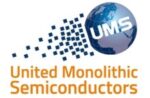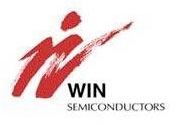 Technologies:
GaAs PHEMT, InGaP HBT, GaN, SiGe, CMOS and VPIN MMIC design
RFOW test and evaluation
LNAs, PAs, switches, VCOs, limiters, mixers
Phase shifters, switched attenuators, VVAs and frequency multipliers
Multifunction receiver and transmitter MMICs
RF and microwave SMT packaging
Production test solutions
IC supply chain management