MMIC Design Verification Services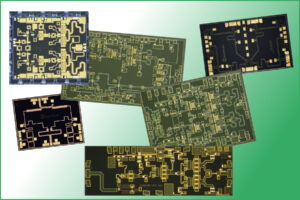 PRFI is pleased to offer its clients a MMIC design verification service, allowing customers to reduce risk by having their in-house MMIC designs independently checked by our experienced design team.
Design verification options include:
Full simulation MMIC (including EM) from the layout data
Design Rule Check against foundry process rules
Physical connectivity checker
The output of the verification would be details of the simulated performance (simulation parameters agreed with the client at commencement) and a summary of any potential issues identified by PRFI.
MMIC tape-outs are costly and can have long lead-times. This means that MMIC layout or modelling errors can lead to development project delays and cost overruns. Third-party checking of MMIC designs reduces risk and increases the probability of first-pass design success.
To enquire about taking advantage of this service, please contact us.