PRFI shortlisted for Elektra Award in Design Team of the Year category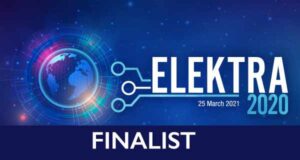 PRFI is delighted to have been included in the shortlist for the 2020 Elektra Awards, which are organised by Electronics Weekly magazine. PRFI is listed in the Design Team of the Year category, for "advances in the design of mmWave ICs and packaging techniques for 5G".
The Elektra awards are the UK industry's largest technology and business awards. Postponed from December 2020 due to the Covid-19 pandemic,  the Elektra Awards 2020 will now take place as a free virtual event on 25 March 2021.