Liam Devlin to speak at Interlligent RF & Microwave Seminar
Liam Devlin is scheduled to speak at the Interlligent RF & Microwave Seminar, which will take place on 30 November 2023 in Cambridge.
Allowing the realisation of microwave and mmWave circuit functions in a compact, high-performance, low cost and highly reproducible form, MMICs are the key building blocks of most modern microwave and mmWave front-ends and are readily available from a range of suppliers. So why bother going to the effort of developing your own custom MMICs?
This presentation will start by addressing this point, describing the reasons why companies choose to develop custom MMICs. It will then look at the MMIC development process, starting with selection of the preferred process and package. It will describe how the unit cost of the MMIC can be determined – any custom MMIC development needs to make commercial sense as well as providing a technical advantage. The MMIC design and layout process will be described followed by the fabrication and packaging procedure. MMIC evaluation will be considered, both prototype/design-proving evaluation and pass/fail testing in production. Finally, qualification of the MMIC and the move to production will be discussed.
The presentation will give a complete summary of the steps that need to be taken to develop a new custom MMIC from concept to production, leaving attendees better placed to understand the challenges and benefits and able to appreciate under what circumstances such a development could be useful for their own programmes.
About Liam Devlin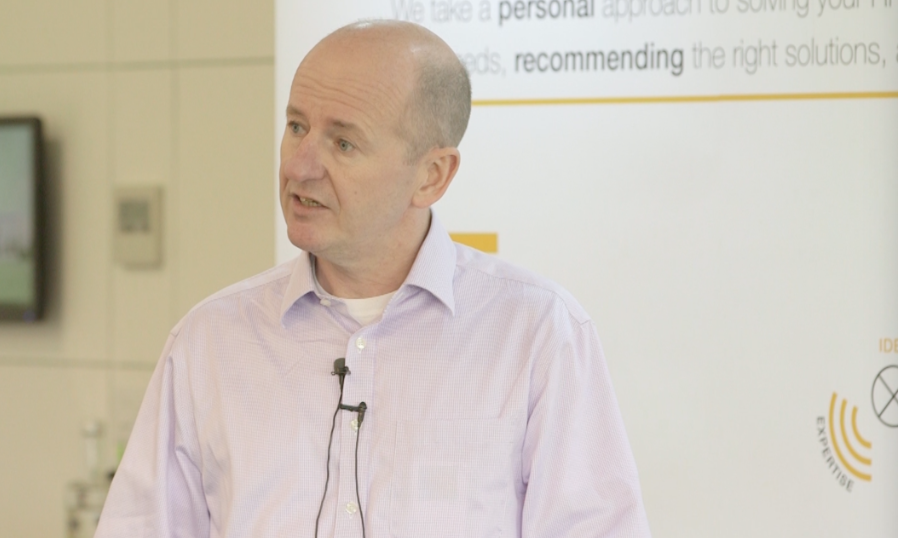 Liam Devlin is the CEO of PRFI Ltd, where he has led the design and development of over 150 custom ICs on a range of GaAs, GaN and Si processes at frequencies from baseband to 90GHz. He has also developed microwave and mm-wave sub-systems using a variety of technologies including conventional SMT on laminate substrates, High Density Interconnect (HDI), chip and wire, thin film, thick film and LTCC. Liam is also a Non-Executive Director for Interlligent UK.
He was previously Chief Designer with GEC-Marconi (Caswell) where he designed GaAs ICs for both the commercial product line and for customer-specific applications, and before this was employed by Philips Research Laboratories. Liam has a BEng (Hons – Class 1) in Electrical and Electronic Engineering from the University of Leeds, and has published over 50 technical papers.
About the Interlligent Microwave & RF Seminar
To see more information about the Seminar, please visit https://interlligent.co.uk/what-we-do/rf-seminars/rf-microwave-design-seminar/.